Testimonials
"All client testimonials shared have been published with the written consent of each client." ~ Nina
"Nina is an absolutely lovely, warm, empathetic and caring therapist. I worked with her for approximately 7 months and very much enjoyed my therapy! She has an innate way of connecting, understanding and ultimately helping you to make sense of the situation that brings you to her in the first place. I cannot recommend her enough and even though I am an adult, I can see how amazing she must be with children, who I know she works with too. If you are looking for a therapist who will engage with you, and not just let you do all the talking, then Nina is the one for you!" ~ Tizzy

"I came to Nina at a very bad time in my life but through her excellent skills as a counsellor, I was able to move on having rebuilt myself. Nina was enduringly patient and kind, and pushed me to see things and do things differently in ways I had been resisting for years. I can honestly say that Nina and my work with her is a huge part of the reason I am still here and I will be eternally grateful for having such a good counsellor." ~ Emma

"Nina gave me a huge boost in my self-confidence. Before, I wouldn't talk as much in class and I wouldn't talk that much altogether. Since then, I have done a lot of things in school and I am back to being myself." ~ Adam
"In two sessions, Nina helped my teenage son to understand the problems he was facing. This empowered him to change his thought processes which in turn helped him resolve the issues he had. Nina created a safe space in a relaxing environment where he felt comfortable to explore and find his own resolutions. The counselling has given my son strategies to help cope with future challenges he may have. Nina was guided by us and at no point did we feel pressured to have more sessions than we felt we needed. This was very reassuring as was Nina's professional manner throughout the whole process." ~ BD
"Nina taught me to use different mechanisms to cope with my anxiety. I even ended up going to my school prom, something I could not have done before. Thanks Nina." ~ James
"My sessions with Nina really helped me through a difficult period. By talking through my issues and providing me with the tools to help build my self-esteem and manage my anxiety, I've managed to get to a better place in my life. I now no longer need weekly counselling sessions but feel I always have a place I can go back to if needed." ~ Diana
"I had a short course of counselling with Nina following a stressful couple of years which culminated in the deaths of both my father-in-law and then father within six months of each other. I needed time to focus on myself and Nina helped me with disentangling various threads in my life and accept that I needed to allow myself some time to come to terms with events. Counselling with Nina was akin to receiving support from a good friend, without having to provide that support back in return or receiving advice or judgement. I am still working through various issues, and will return at some point when I am ready to focus on the next stage." ~ Louise
"Nina was brilliant and helped me so much when I suddenly got anxiety. Nina is a very calming and trustworthy person and at the same time helps you to see that the issues you may have are not as bad as they seem. I instantly felt comfortable around Nina. I felt I could talk to her about anything and that really helped me. She taught me coping mechanisms and helped me to start sleeping properly again with advice on what to use. And when I couldn't even leave my house for a whole month because every time I thought of leaving my house I felt sick, she got me back out of my house, she would take me out taking bigger steps each time and would keep my mind occupied while out. I could never thank Nina enough for her help." ~ Luisa
"I'd always been quite dubious about counselling and never understood why people couldn't figure things out themselves but when I found myself making bad decisions and feeling really low, I knew I needed some support. Nina was great. She's direct yet warm, supportive all the while giving you tools to feel more empowered. I figured out, with Nina's support, where my issues arose and how I could best tackle them. I identified my anxiety triggers and traits so that I can better manage them. I came away after 9 sessions with Nina, understanding that I have my limits too, that not everything is my responsibility, that I need to learn to love myself more, seeing myself in a better light even though I make mistakes and bad decisions. The key thing for me was that I never felt that Nina just wanted me to keep coming forever, she wanted to help me to not need her. " ~ Suzie
"I went to see Nina shortly after the birth of my second as I felt I was struggling with anger and emotions. She really helped me to put everything in perspective and gave some practical and emotional strategies to better manage how I was feeling. In just a few sessions, I felt I really turned a corner. Sometimes you just need to see things from another point of view and Nina really helped me do that. I've since recommended her to people close to me and she's been able to help them too. " ~ Ross
"I went to Nina as I had a very hard situation I was going through. Going to her helped me get through that difficult situation and helped me to understand as to why it may have happened. Nina is very easy to talk to and made me feel very comfortable to say anything that was on my mind. She provided me with many ways to try and distract myself from the situation such as creating 'The Well' which I still use today and it has helped me incredibly. I could never thank Nina enough for what she has done for me." ~ Sophia
"I call Nina 'The Magician' as she always performs magic on me!! I am much calmer after our chat and have so far spent minimum time worrying, compared to the out of control negative thoughts that I was allowing myself to have over the last year. I will work on my positives and may see Nina again if anything changes in the future. I would not hesitate to recommend Nina to anyone who needs help during a difficult time!" ~ Stella
"I needed help with processing a series of negative events in my life & I found Nina's website online. As I had never gone to counselling before, I wasn't sure what to expect, but Nina was reassuring & helped me from the first session. She didn't only help me get over some trauma but we also discovered strategies to handle other problems I was struggling with. She gave me the tools & the confidence to improve almost every aspect of my life from the relationship with my family to building my self-esteem & my career. I would highly recommend her services." ~ Sandor
"Nina provided a friendly yet professional service to me, at a difficult transition in my life. She provided me with a kind, approachable & safe space to share highly emotive topics. She remained professional & balanced throughout my sessions & we built rapport quickly. She supported me using many different models of counselling/therapy which benefitted my individual needs well. It was helpful to be provided with weekly tasks & printed resources to help consolidate & reflect on topics of discussion from within our sessions. She was honest & discharged me at a point when I had achieved my goals & did not take on new topics/areas of exploration without my consent which I believe shows her integrity & humanity. I would highly recommend Nina. Thank you for your support with my issues. You helped increase my confidence & supported me well in arriving at some complex & challenging decisions about my life & wellbeing. It's just a shame coronavirus has prevented all those choices from taking place!" ~ Elizabeth
"Came to see Nina, with no real expectations. I just knew I needed help of some kind. It didn't take long before sessions with Nina became a safe space, where I could share my most anxious thoughts without judgement. Technically speaking she sends resources outside of the session or recommends appropriate books for further understanding. Personally, she's super friendly, empathetic and cognisant of how it may feel being sat opposite a therapist fully aware that you're so far from perfect. Nina was really helpful during a difficult time and continued to be that after helping me navigate through it…I couldn't fathom having a different therapist." ~ Beverley
"I saw Nina on and off for around 12 months. During this time I would have moments of being ok but also moments feeling very low. It was in those low moments that Nina really excelled in her profession, always being able to get me back to that rational level of thinking that was required for me to overcome my issues. My time with Nina will always be an invaluable experience that I won't ever forget. Thank you Nina." 🙂 ~ Steve
"Nina is a highly skilled counsellor who offers a safe, non-judgmental and supportive space in which one immediately feels welcome. I was limp with grief when I arrived for the first session. Nina carried me through the months with an abundance of patience and compassion which allowed me to slowly come to terms with my tragic loss. I shall always be greatly indebted to her for helping me to regain strength and resilience which I had lost in trauma." ~ Mary
"Nina is an excellent counsellor with years of experience. I felt very safe in her company and found the process of working together helpful. I haven't always felt comfortable being open about my emotions, but I found in the session together I was able to open up and be honest about my feelings." ~ Alex
"Nina has helped me through a difficult time in my life and also helped me to understand many of my past behaviors and negative patterns I had developed to date. I have left feeling more confident and empowered knowing that I have the tools I need to move forward in my life and change my ways of thinking. I will always be grateful for this." ~ Elsa
"Nina is a great counsellor, who will always try to arrange a session in a time that suits you. She is very approachable and does not make you feel judged. She is very open about her own flaws which makes it very easy to connect with her. I enjoyed our sessions very much as they were at the same time serious and meaningful but also light and cheerful. Nina was also very honest when she did not think she could help me anymore, which in one way helped me realise that counselling can only do so much. I would highly recommend Nina to anyone who needs counselling." ~ CH
"Nina has been a saviour to both my daughter's and my mental health. She has been able to pick up on areas that as parents we would not even think about. She has found ways to get through to my child that we could not. My stress levels are a lot less than it used to be due to her intervention. The pace is up to you and the timing of the sessions was just perfect as this did not interrupt our normal working days, and is suited to your needs (weekly/fortnightly/monthly). There is no doubt in my mind that Nina is just such a comfortable person to chat with. I would definitely recommend her to anyone with stress/mental health issues." ~ KP
"I wasn't in the right frame of mind to look after our family business and my children. Nina made some interior changes to my life. I am more confident and happy now." ~ CS
"It was important for me to find a counsellor who offered me a sense of safety and comfort, but who could also challenge me and offer me honest feedback in order to work through issues. Nina was really flexible in offering sessions that suited my needs and gave me the space I needed to process feelings, reflect on relationship dynamics, and to move through the hurt and pain of a marriage ending. She approached my situation with compassion and understanding and helped me to identify areas where I needed additional support." ~ DTN
"Nina is a lovely person and makes you feel at ease instantly. She is an extremely able and professional practitioner and I found speaking with Nina to be particularly helpful in a short space of time. My issues were constructively and gently put into perspective." ~ W J Garry
"I think you were amazing & gave me very good suggestions." ~ Robyn
"As a parent, I know that you have helped my child immensely. Thank you so much!" ~ Mrs Mahoney
"I started seeing Nina after recommendation. I had never had counselling before and I was extremely nervous but I knew that I needed to do something to help myself as I was in a bit of a hole and needed help getting out. Nina made me feel at ease from the first session, and over the course of my sessions gave me useful advice & insight of "myself" really, helping me to recognize different ways to address the issues I was having and how to manage myself in the best way. I never felt judged in any way and I always felt that she was really listening and understanding me. After just 6 sessions, I felt lifted and more able to cope with things. If I feel myself slipping in the future, I will be back without hesitation! Thank you Nina." ~ TR
"Nina is warm, kind, and respectful. She provides an accepting, safe and non-judgmental space where explorations are deepened by her excellent memory and thoughtful questions. I've benefited tremendously from working together during the past 10 months. I've had self-doubts and low confidence, but during sessions I've felt listened to, held, and understood. I've learned so much about myself and felt completely safe speaking about painful subjects. I will always be grateful for this experience and the opportunity to grow." ~ Robert D
"Nina is caring, compassionate and an experienced counsellor who provides a service that enables one to be heard and feel valued." ~ Pearl Shang-Simpson
"Nina gave my teenage daughter an outlet to talk about her worries and anxieties in a caring and supportive environment. She made all the family feel welcome and involved. My daughter opened up to Nina in the first session and thought she was kind, non-judgmental and caring. Nina also kept me informed as to the process and worked with my daughter to help her discuss what she felt she needed. The practical skills that Nina teaches has helped to equip my daughter with coping mechanisms going forward." ~ Helen
"Nina helped me overcome my insecurities and low self-esteem. She provided a safe environment to allow me to comfortably talk about my feelings. I never felt rushed throughout the process and could always go at my own pace." ~ AM
"The sessions we had were a major contributor to where I am today and I can't thank you enough. At times I just felt like I was going to have to live the rest of my life with it being a major part of my personality, and now some days I find it even hard to associate myself with someone who suffers from mental health because it's improved that much. I have taken up singing lessons again and started up an 11 aside team that I am really enjoying working with. Work is busy and at times stressful but I feel I am dealing with it how someone should and not just regressing to an anxious/depressed state." ~ M
"Nina offered me a supportive, engaging and collaborative supervision space that really helped me grow my confidence as a trainee counsellor. She always remained grounded, non-judgmental and curious about the wide range of topics I brought to supervision. Nothing I said ever seemed to phase her even when I spoke about uncomfortable feelings/difficult topics. I couldn't ask for more from a supervision space, thank you!" ~ 😊 …Michael Jackson 😉
"The two sessions I had with Nina helped me understand my issues and anxiety, understand my partners needs and helped our relationship move forward. I would recommend anyone to get help from Nina." ~ Barry
"Nina is kind, empathic, calm and genuine. As a parent I felt totally relaxed knowing that my child was in 'good hands'. Nina is experienced, knowledgeable and kind. She respected my child's confidentiality and at the same time was able to hold my needs and concerns in mind. My child looked forward to going to her sessions. Thank you also for all your practical support." ~ Aretta
"I came to see Nina, after I had an issue with my employer and work related stress. I just knew I needed help of some kind. It didn't take long before sessions with Nina became a safe space, where I could share my most thoughts freely without fear. Nina was really helpful during a difficult time and continued to be that after helping me navigate through it…I had some help and support from her during sessions. Personally, I would recommend her to my friends and family if they have any sort of issues of stress." ~ Ahilanathan
"Nina is very warm and welcoming and made my daughter, and the family, feel at ease straight away. Even though original sessions were for my daughter, Nina's suggestion of having a few family session was really helpful in finding a way forward in trying to support our daughter. She offered us some practical and helpful solutions. During a few crisis points, she made herself available for calls at short notice and changed timings of face-to-face meetings so that my daughter could attend sessions whilst working which was so supportive. Thank you." ~ B Logan
"Nina created a safe space for me to feel heard and be seen. We worked together for nearly two years, during which I faced a lot of challenges and stress. I looked forward to my sessions with Nina as they provided me with a weekly outlet and provided a release. I am thankful to have had Nina's support during the past two years and have developed in confidence as a result of our sessions. Nina is warm, empathic and compassionate." ~ Karise
"Nina made me feel safe and supported whilst I trained to become a Counselor. This in turn helped me to grow in confidence as I moved from trainee to qualified. I would really recommend Nina as a Supervisor and look forward to working with her again in the future. Thank you Nina!" ~ Katharine
About

"I am a human being first; therapist second." ~ Nina

(Accredited Member of the British Association for Counselling and Psychotherapy & Accredited Professional Member of the National Counselling & Psychotherapy Society)

I am a BACP & NCPS accredited Integrative Counsellor & Psychotherapist, with 20 years post-qualification experience, offering Counselling & Psychotherapy sessions tailored to suit your needs at my private practice in Wallington, Surrey (UK).
My working life has exposed me to a wide variety of clients who have experienced multiple and complex difficulties. My Client demographics have included individuals of different ethnicity, race, gender, colour and ages, (adults, children, couples, families, older clients, student counsellors, teenagers and young adults), in diverse settings such as School, Counselling Centre, Cancer Centre, Universities as well as in Private Practice. I also offer Specialist Mentoring to students in Adult Education. I am particularly interested in working with Clients who have experienced trauma and relational difficulties in their childhood due to their heritage and sexuality.
I offer therapy sessions on a short-term, long-term and single session basis. Sessions are delivered face-to-face, online (telephone & video) and also as a hybrid of both.
Counselling & Psychotherapy:
My working style as a therapist is facilitative. I work collaboratively with all my clients to ensure that they always have both autonomy and choice in deciding the pace, content and depth of our work together. I use an Integrative Counselling & Psychotherapy model, which is a combined approach to psychotherapy bringing together different elements of specific therapies. Therapy techniques are predominantly client-led and holistic. They are also tailored to meet individual needs and personal circumstances. Essentially, Integrative Therapists are not only concerned with what works, but why it works – tailoring therapy to their clients and not the client to the therapy.
Clinical Supervision:
I am an Integrative Clinical Supervisor, (Diploma in Integrative Supervision of Individuals & Groups), and offer supervision to Counsellors & Psychotherapists. I offer Supervisees a space for reflection, within contracted boundaries, in one-to-one sessions, which takes place Online on Zoom.
If you trained as a Counsellor/Psychotherapist outside the UK and need help with the BACP and/or NCPS Membership, I can guide you through the complex route process. If you are looking for support to get Accredited with the BACP or the NCPS, I can guide you through the entire process.
My previous experience include line managing and supervising a pool of 25 Counsellors and Complementary Therapists at the 'South East Cancer Help Centre' for 7.5 years. I currently Supervise Counsellors & Psychotherapists, (both Trainee and Qualified), in my private practice.
I work using the 'seven-eyed' model and my supervision ethos embraces the 4 C's – Competence ethically, Confidence, Compassion and Creativity. The initial work revolves around strengthening our relationship followed by a collaborative exploration of your personal style to help you evolve and grow into the Counsellor you aspire to be. Our work together will be facilitative allowing you ample room to develop your professional practice, learning and growth.
As an accredited member of the BACP & the NCPS, I adhere to both ethical frameworks for good practice. My clinical work is regularly supervised by an experienced BACP & UKCP registered Supervisor.
Clients I work with:
Adults
Couples
Families
Groups
Older adults
Organisations
Qualified Counsellors & Psychotherapists
Student Counsellors
Young adults
​I hold an enhanced DBS certificate for children and adult workforce.
How I deliver therapy:​
Face-to-Face (F2F) sessions
Hybrid of F2F & Online sessions
Online video sessions
Long-term sessions
Short-term sessions
Single session therapy
Telephone sessions
Time-limited sessions
Qualifications:
Current training:
Advanced Diploma in Relationship Psychotherapy (NAOS Institute, London) – completing Advanced Diploma in April 2024.
Professional Membership:
Accredited Register Scheme:
The Accredited Register Scheme was set up in 2013 by the Department of Health (DoH) in the UK as a way to recognise organisations that hold voluntary registers which meet certain standards. These standards are set by the Professional Standards Authority (PSA).
​​Other languages spoken & therapy sessions offered in:
What I can help with:
Abortion
Abuse

Domestic violence
Emotional abuse
Physical abuse
Sexual abuse

Anger management
Anxiety

Anxiety attacks
Generalised anxiety disorder
Panic attacks
Social anxiety

Bereavement

Dealing with loss & grief
Dealing with sudden death (accident, illness, suicide)

Bullying
Cancer
Carer support
Child related issues

Attachment disorder in children
Behaviour problems
Childhood bereavement
Childhood bullying
Children's learning difficulties
Depression and anxiety in children
Separation anxiety

Confidence building
Conflict resolution
Couples Counselling
Cultural issues
Depression

Bipolar disorder
Clinical depression
Feeling sad
Postnatal depression
Seasonal affective disorder (SAD)

Discrimination
Domestic violence
Gender identity
Health related issues
Infertility
LGBQT+
Loneliness
Loss
Low self-confidence
Low self-esteem
Mediation
Menopause
Miscarriage
OCD
Personal development
Pregnancy & birth
Pregnancy related issues
Racism
Redundancy
Relationship problems

Affairs & betrayals
Coercive control
Couple relationship
Family issues
Separation & divorce

Relationship issues (Non-family relationships)
Seasonal Affective Disorder (SAD)
Self-esteem
Self-harm
Serious illness
Sexual identity
Sexuality
Spirituality
Stress
Suicidal thoughts
Terminal illness
Trauma
Women's issues
Work related issues
Current & previous work experience:
Other Interests:
In my spare time, I like to contribute meaningfully to my community and volunteer as: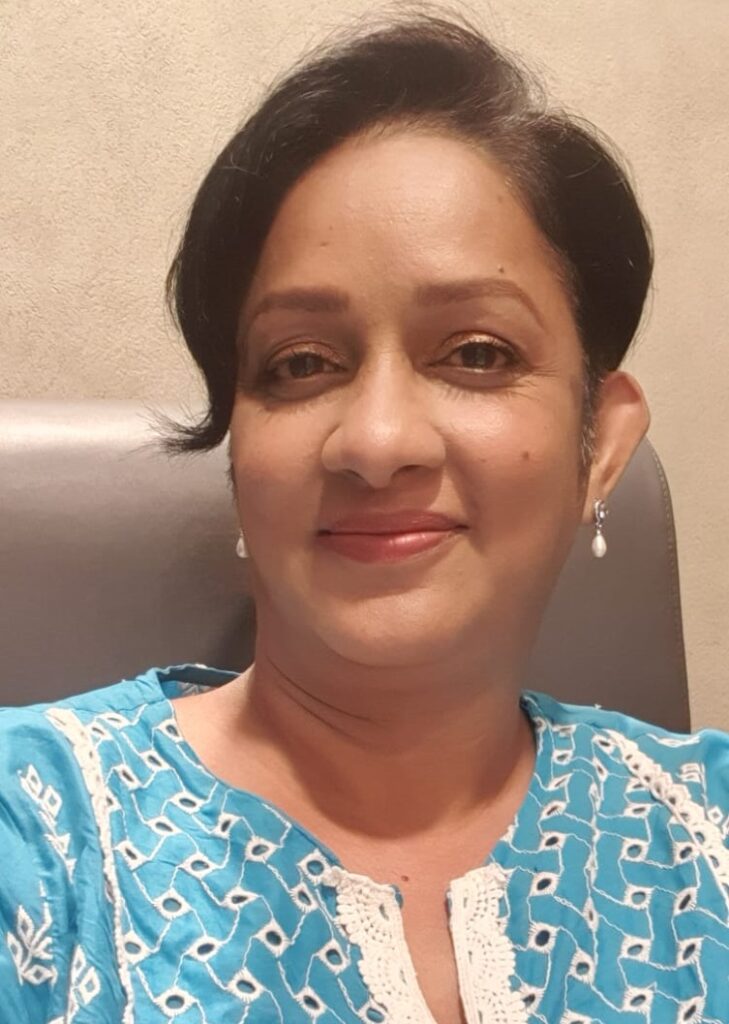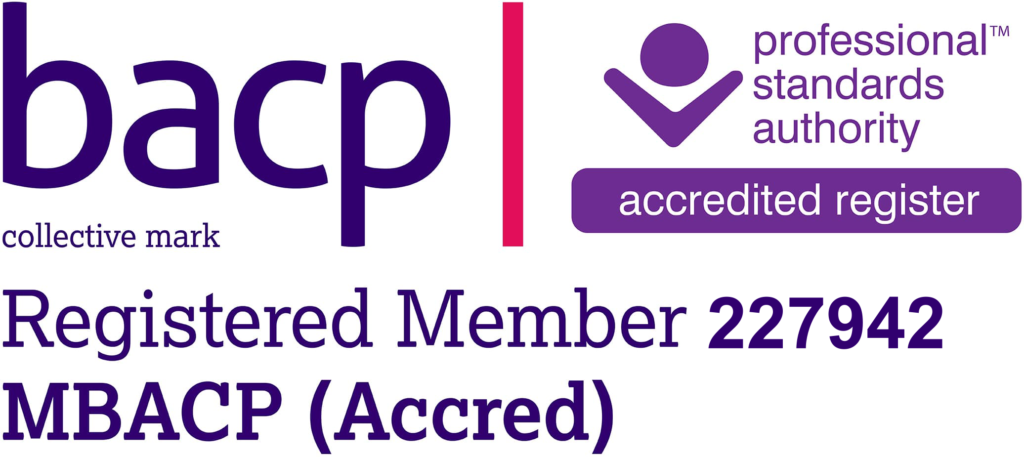 NCPS Membership type: Accredited Professional
NCPS Membership number: NCS22-03127
Contact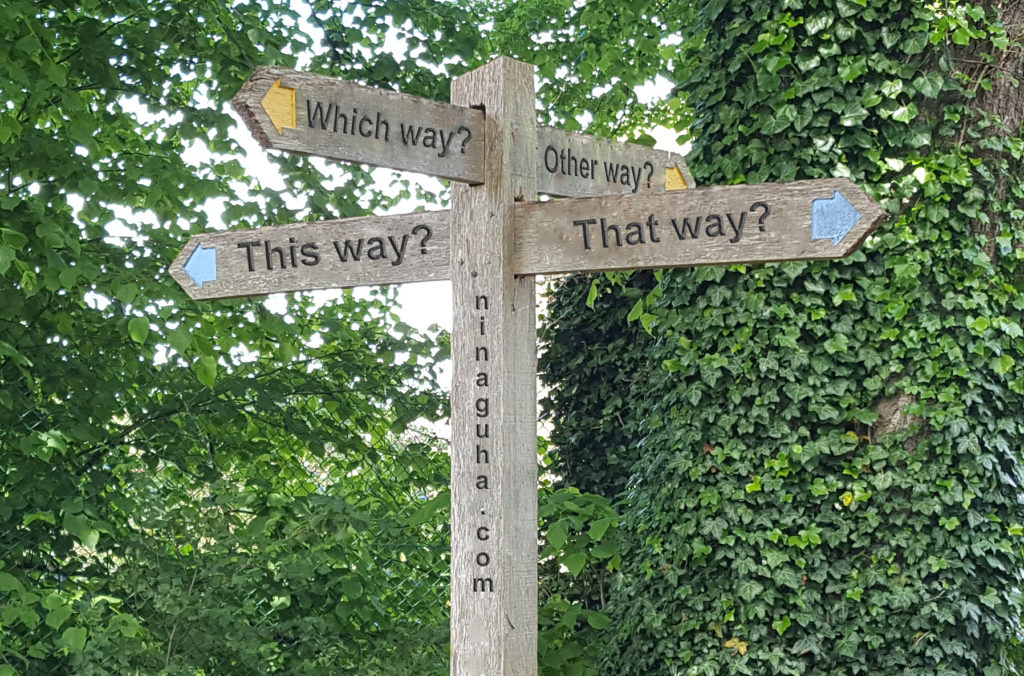 Address:
Mollison Drive,
Wallington,
Surrey,
​SM6 9BY
Mobile: 07941 101140
Parking: There are spaces on the front driveway.
Nearest Bus stops: Wilson's School & Mellows Park.
Bus routes: 154, 157, 455 and S4 stop within easy walking distance.
Nearest Train stations: Waddon – 0.9 miles | Wallington – 1.1 mile | West Croydon – 2.1 miles | East Croydon – 2.2 miles | Purley – 2.2 miles | Carshalton – 2.5 miles | Sutton – 3.5 miles